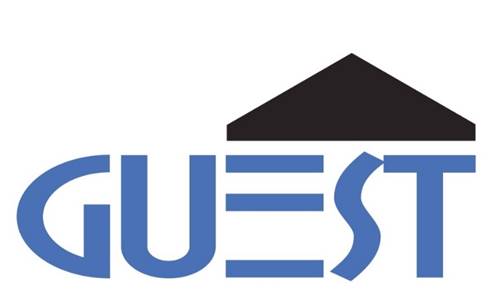 "Truly I tell you, whatever you did for one of the least of these brothers and sisters of mine, you did for me."  Matthew 25:40
Gloucester United Emergency Shelter Team, began its 3rd season of winter shelter for the homeless on Monday, December 7th and will run through April 4th, 2016.
G.U.E.S.T. (Gloucester United Emergency Shelter Team)  is a coalition of local churches that work together to provide emergency shelter for the homeless in our area during the winter months. Participating churches provide overnight lodging and meals to those who have no home of their own.  Volunteers must attend a free training session.
Visit the GUEST Facebook for intermittent announcements.
We look forward to working with you over the winter months to provide much needed shelter to those in need.
 Please call Pauline Littell at 804-815-8030 if you would like to volunteer or have any questions.
Gloucester United Emergency Shelter Team
PO Box 743, Hayes, VA 23072
---
The GUEST shelter season is quickly approaching.
Monday, December 4th, 2017 through Monday, March 26th, 2018
VOLUNTEERS ARE NEEDED…
Gloucester Point Baptist Church will host GUEST the weeks of:
Jan. 8th – 15th & February 12th – 19th  
---
GPBC Supporting Organizations
1.) Abingdon Ruritan Club will partner with us and supply/pay for all the items needed for breakfast
2.) Groves Memorial Presbyterian Church will provide and serve all the dinners for the 2 weeks that GPBC is hosting!
---
We are so very grateful to all the GUEST volunteers for giving of their time and other resources to care for others in need!
Volunteers will be needed to help bring meals, provide breakfast and lunch items, cover the shelter shifts from 6:30-11 pm (check-in and dinner), 11pm-5 am(overnight), and 5-7 am(check-out and breakfast).
How can you help?
Make a monetary donation to "GUEST" or/and
Volunteer to work for various shifts
---
Volunteer Training:
For more Information, contact Pauline Littell, GPBC Guest Coordinator 804- 815-8030
---
Winter Host Schedule and Locations:
Each church will host from Monday night through the next Monday morning
| | |
| --- | --- |
| December 4 – 11 | Bethany UMC |
| December 11 – 18 | Providence Baptist Church |
| December 18 – 24 | Newington Baptist Church |
| December 24 – 31 | Gloucester Moose Lodge |
| December 31 – January 8 | Susanna Wesley UMC |
| January 8 – 15 | Gloucester Point Baptist Church |
| January 15 – 22 | Susanna Wesley UMC |
| January 22 – 29 | Abingdon Episcopal Church |
| January 29 – February 5 | Bethany UMC |
| February 5 – 12 | Grace Covenant Presbyterian Church |
| February 12 – 19 | Gloucester Point Baptist Church |
| February 19 – 26 | Olive Branch UMC |
| February 26 – March 5 | Newington Baptist Church |
| March 5 – 12 | BridgePoint Church |
| March 12 – 19 | Providence Baptist Church |
| March 19 – 26 | Grace Covenant Presbyterian Church |
Locations:
Bethany United Methodist Church

1860 Hayes Rd, Gloucester Point, VA 23062

Olive Branch United Methodist Church

10833 Harcum Rd, Gloucester, VA 23061

Grace Covenant Presbyterian Church

6470 Main St, Gloucester, VA 23061

Newington Baptist Church

6169 Main St, Gloucester, VA 23061

Gloucester Point Baptist Church

7741 Terrapin Cove Road, Gloucester Point, VA 23062

BridgePoint Church

10487 Harcum Rd, Gloucester, VA 23061

Gloucester Moose Lodge

Moose Drive, Gloucester, VA 23061

Susanna Wesley United Methodist Church

3900 George Washington Mem. Hwy, Ordinary, VA 23131

Abingdon Episcopal Church

4645 George Wash. Mem. Hwy, White Marsh, VA 23183

Providence Baptist Church

3051 Providence Rd, Hayes, VA 23072