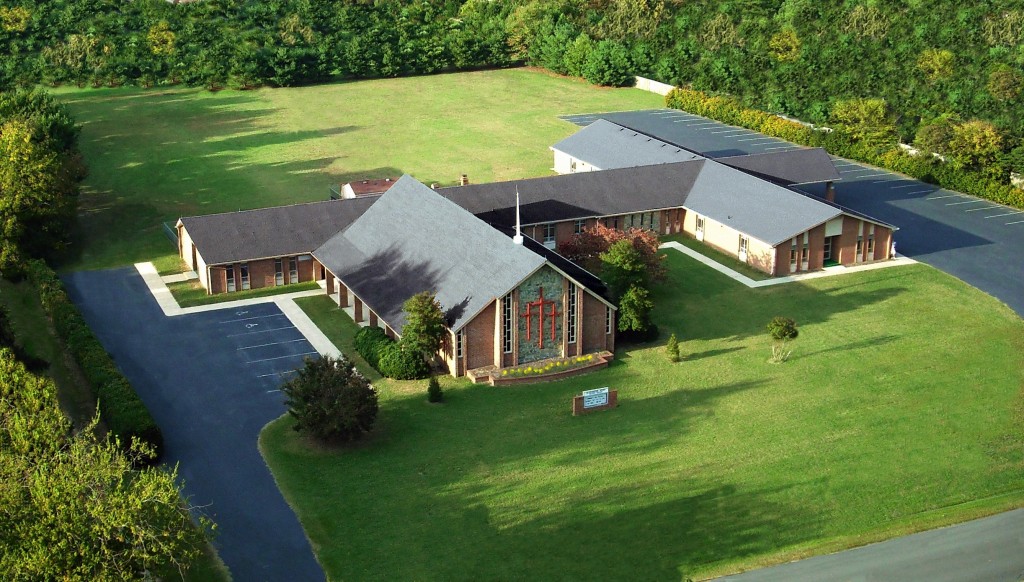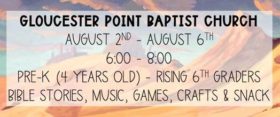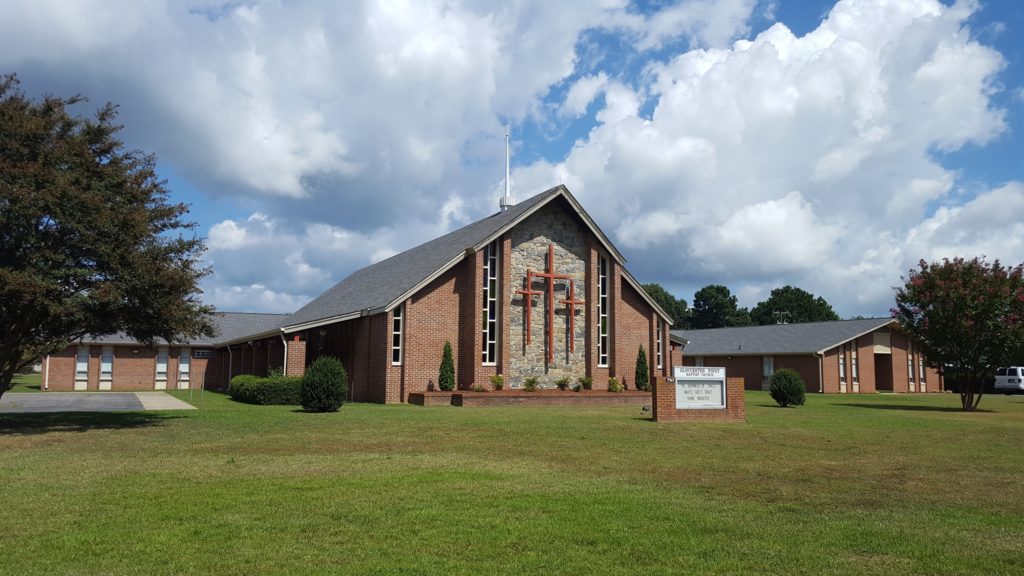 VBS

Everyone is welcome so mark your calendars today for VBS Destination Dig! August 2-6, 2021 6:00 PM – 8:00 PM, bring your 4 year olds through rising sixth graders for fun and fellowship!

Register online: https://forms.gle/nowhgQ5mozHCwNL57

VBS 2021 is headed to present-day Israel where discovery awaits at Destination Dig. Kids will unearth more than dirt as they dig up exciting evidence that proves biblical events were not just stories. As junior archaeologists, kids will explore real-life archaeological finds that have helped to uncover the truth about Jesus! Along the way, they'll discover the truth of Jeremiah 29:13, that God reveals Himself to us when we seek and search for Him with all our hearts.
We'll have Bible stories, music, crafts, missions & snack. More information – call us at (804) 642-2555. We hope you will plan to join us!

---

EXCAVATE THE TRUTH
VBS 2021 is headed to present-day Israel where discovery awaits at Destination Dig. As junior archaeologists, kids will explore real-life archaeological finds that have helped to uncover the truth about Jesus! Along the way, they'll discover the truth of Jeremiah 29:13, that God reveals Himself to us when we seek and search for Him with all our hearts.

Theme Verse:
You will seek me and find me when you search for me with all your heart. Jeremiah 29:13 (CSB)

Motto: Seek Truth! Find Jesus!

Daily Content
Day 1: Jesus Came as God Promised
BIBLE STORY: Jesus Was Born (Isaiah 7:14; Micah 5:2; Matthew 1:18–2:6)

Day 2: Jesus Demonstrated God's Power
BIBLE STORY: Jesus Healed a Blind Man (Psalm 146:8; Isaiah 35:5-6a; John 9:1-41)

Day 3: Jesus Was Betrayed and Rejected
BIBLE STORY: Jesus Experienced Betrayal and Rejection (Psalm 41:9; Isaiah 53:3,7; John 13; 18:1– 19:16)

Day 4: Jesus Died and Rose Again
BIBLE STORY: Jesus Is Alive (Isaiah 53:5,9-11; John 19:17–20:18)

Day 5: The Bible Is True
BIBLE STORY: Philip Told the Good News (Isaiah 53:7-8; Acts 8:26-40)

---

Registration Forms:

Register online: https://forms.gle/nowhgQ5mozHCwNL57

We look forward to seeing you!

---
Landscape Replacement
The church is replacing the previous white pines with nine varieties of trees to provide color and texture to the landscaping. Stay tuned for updates as the installation progresses. It's going to be pretty!!
---
Want to donate a tree? Your financial donations will support the establishment of the church landscape replacement. A financial donation of any amount will be appreciated. Please see the flyer for specific tree prices, which can be found in the Narthex or viewed here: Landscape Donation 2021. You may donate in Memory of or in Honor of a loved one, or in Honor of a Special Occasion. A color drawing can be viewed in the Narthex or in the pictures below.
Make Checks Payable to: Gloucester Point Baptist Church & Note "Trees" on the memo line. Place your clearly printed form & donation in the labeled box located in the Narthex or you can mail it to the church, P.O. Box 305, Gloucester Point, VA 23062. Please contact Paulette Ashe at 642-3251 for questions.
June 18, 2021: Seeding and straw blowing
June 17, 2021: Final grading and straw preparation
June 12, 2021: Property marker dug out by Buddy Hogge – in the center of a Cherry tree stump!
June 12, 2021: Plants installed!
---
June 2, 2021: Plant installation team hard at work!
June 1, 2021: Plant installation Team – Buddy Hogge, Robert Hendley, Ted Fisher and Michael Hudgins
May 28, 2021: First plants installed – Spruce & Nellie R. Stevens Holly
May 22, 2021: First plants arrive!
May 15-16, 2021: Soil prep
May 13, 2021: Soil prep – top soil and compost arrive
May 8, 2021: More roots removed and top soil arrives
May 1, 2021: The stumps after grinding
May 1, 2021: Concrete sidewalk complete behind Fellowship Hall Expansion
April 30, 2021: Stump grinding in progress
April 24, 2021: Ted loads the roots to haul away!
April 18, 2021: Root removal in progress
April 17, 2021: Large lateral roots being removed
April 16, 2021: Concrete forms for back sidewalk behind Fellowship Hall Expansion
April 10, 2021: Getting Ready!
March 31, 2021: The church approved the landscape plan, soil preparation, and correction of drainage issues. A color drawing can be viewed in person in the Narthex.
Nancy Dransfield served as the Landscape Architect. https://www.landesignofvirginia.com/ http://www.landscape-design-expert.com/Nancy-Dransfield.html
The landscape plan includes Spring-flowering Camellia, Carolina Blue Sapphire Cypress, Needlepoint Holly, Nellie R. Stevens Holly, Curly Leave Japanese Privet, Little Gem Magnolia, Spruce, Carolina Beauty Crape Myrtle, and Fosteri Holly.
Dave Crummet, Barry Milligan, and Ted Fisher worked to clean-up the surface debris from the tree removal. They raked the equivalent of 2/3 of a football field and hauled it away!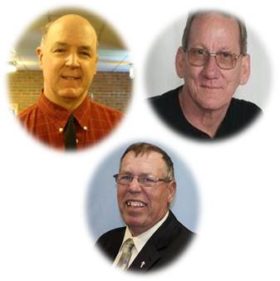 March 21, 2021: Church rear property
Drainage issues have developed in the front corner of the parking lot.
In late December 2020, the White Pines were removed.
Dominion Energy removed the overhead power lines and installed two transformer units on the property on the church office side in late December 2020.
Gloucester Point Baptist Church rear property has been surrounded by large white pines since the early 1980s as shown in the pictures below.
2008 Aerial view of the church taken by Anson Belvin
2004 Bernie Canterbury flies his model plane at Fall Festival.
WELCOME!
WELCOME! Gloucester Point Baptist Church invites you to join us for Sunday School and Worship each Sunday. Sunday School meets at 9:45-10:45AM and Worship services begin at 11:00 AM. Social distancing measures to mitigate the spread of the COVID-19 virus will be observed. Low power FM radio transmission of the Worship service can be heard on 90.5 FM anywhere on church property. In addition, our website provides videos of the weekly worship service and mid-week devotionals.