Standing Rock Mission Trip  July 23-28, 2017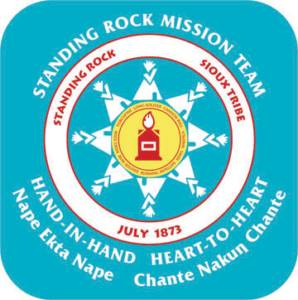 Mission
To work alongside Pastor Boots Marsh, building loving relationships with our Native American friends in the name of Christ; working hand in hand and heart to heart to bring hope to Native Americans living on the Standing Rock Indian Reservation.
 2017 GPBC Missions Team
Team Meetings
Sunday, March 19
3:00 PM at GPBC
Saturday, April 22
9:00AM – 4:00PM

at WMUV Richmond

Sunday, April 30
3:00 PM at GPBC
Saturday, May 6
3:00 PM at GPBC
Saturday, June 3
3:00 PM at GPBC
Sunday, July 16
3:00 PM at GPBC
---
Missions Fundraisers
February 19, 2017
Spaghetti Dinner
$1843.02
THANK YOU!!
February 19, 2017
Silent Auction
$1417.60
THANK YOU!!
May 20, 2017

Yard Sale at GPBC

8AM – 2 PM

$1536.00
THANK YOU!!
July 8, 2017

Carwash at

O'Reilly's Auto Parts

9AM-2PM
---
WAYS TO ENGAGE
SEWING PROJECT
Drawstring Backpack- OUR GOALS HAVE BEEN MET!!!
Do you sew, then you can help!  Here are the instructions for a Sewing Project to make a Drawstring Backpack like the one shown below.
Standing Rock Sewing Bee – Backpacks: In conjunction with Union Baptist, GPBC ladies and guys are planning a sewing event for the following Tuesdays at GPBC from 9:30am-2:00pm (3/14, 4/11, 5/9 and 6/6). Mark your calendar and bring a friend who sews or can cut out.  A pizza lunch and drinks will be provided or you can bring your own bag lunch.  Please bring the following supplies (portable sewing machine, thread, pins, scissors, parachute cord all colors (4 yds per bag), denim weight washable material you might have at home – DO NOT purchase material as we should have plenty.  Grommets will be provided and put in off sight.  We hope to see you there!
Instructions:   SewingProjectDrawstringBackpack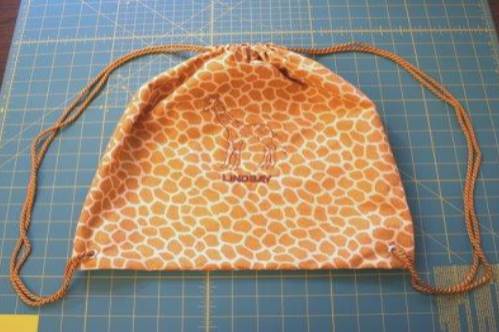 PRAY
For our native American friends
Lives to be changes by the message of Jesus Christ
Safety to and from Standing Rock, ND
Pray for and encourage our Mission Team
Unity between team members
Financial support
---
DONATE

SOCKS, SHOES and UNDERWEAR Needed!!
Our GPBC mission team is collecting the items listed below.  Please help us show God's love by donating and keep our team in prayer as well as all those we will serve.
Shoes:  New for children and teens (athletic/tennis shoes)
Underwear: girls and boys

Girls love designs not all white
Boys prefer boxers

Socks: For children and teens (preferably colored and no show, no white)
Designate a day that your group will go without shoes as you consider the health issues that result from not having footwear.  Collect new athletic type-tennis shoes of all sizes for Standing Rock.
Shoes, underwear and socks can be brought to WMUV Office, Virginia Baptist Resource Center, 2828 Emerywood Parkway, Henrico, VA 23294.  Donations or gift cards can be mailed to the same address between June 15 – July 15.
Host an Undie Sunday to collect new socks and underwear fro all ages to be given the Standing Rock childesn and adults.
Help our mission team volunteers provide meals for the Standing Rock children by fasting for one day and collecting $10 Wal-Mart cards.  $10 feeds one child for a week  next summer
 Send Notes of Encouragement
Pastor Boots and Jackie Marsh, P.O. Box 285, Cannon Ball, ND 58528
Birthdays: Boots – March 11, Jackie – June 15
Pete and Angela Adkins, P.O. Box 246, Cannon Ball, ND 58528
Birthdays: Pete – Sept. 9, Angela – April 9